SHOP
Flor, Fiori, Fleur, Flower
Wilhelm von Gloeden and Me
I discovered Wilhelm von Gloeden on the internet while taking a painting class at Greenfield Community College. We painted live models in class and I wanted to explore more models to paint. I was very impressed by his photos. Because of the technology available to him at the time, they were only in black and white. I wanted to paint them and add color to them.
The only lighting available to him at the time was the sun. It created shadows on his subjects that made them very stark. I ended up painting 22 of them between 2003 and 2004.
Besides his photos of young men and boys, he photographed the local area and its people, which brought Tourism to Taormina. This is why Wilhelm von Gloeden is known as the father of the postcard. Many famous people visited him to collect his photographs, such as Oscar Wilde, artist Maxfield Parrish, Mr. & Mrs. Alexander Graham Bell, to name just a few.
von Gloeden created over 7000 photographs, most of which were destroyed when Mussilini came to power before World War 2, and after the Catholic Church considered them to be pornography. Those that were not destroyed were hidden by almost every one who wanted to preserve his work. As an artist, I consider them to be art. I draw and paint nudes all the time.
I hope that you enjoy them and consider purchasing one of them on canvas.
The originals are also available for sale. Please contact me if you're interested.
Grey Gardens Art
I first saw the movie Gray Gardens produced by the Maysles Brothers in 1978 with a good friend that I worked with at the Paris Theater in New York. He told me you're going to love it. I couldn't believe it when I saw it. I call it a Psychiatrist delight It's a movie that's so hard to describe you have to see it to believe it. I went back for more when the play was produced in 2006.
I showed my paintings at the Laches Theatre in Brattleboro VT as people went into the theater to see the movie. I interviewed them as they came out. "It's sick" most of them said. I think it's great. There is a whole cult that follows it, myself being one.
Presenting my paintings from the movie "Grey Gardens", now available for purchase.
Masterpiece Pizza Paintings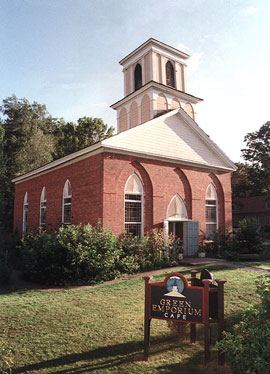 Since I am an Italian born in Brooklyn who knows and appreciates great pizza, I opened Green Emporium as a pizzeria serving real Italian New York-style pizza in 2008. We called it Mike & Tonys Pizzeria at Green Emporium in Colrain, MA. We served thousands of pizzas.
After we closed the restaurant, I decided that I wanted to paint a lasting memory of all the wonderful pizzas that we had created. I call them Masterpiece Pizzas.
Hang a whole pizza canvas, a slice or even a pizza mural on your kitchen wall, den, kids room or even pizzeria if you own one.
These paintings are so realistic that they an be even put one into an empty pizza box and left around, as a reminder of the food that you love most. If the thought makes you hungry, get one here.
Manga!
Wilhelm von Gloeden Drawings
Drawings of von Gloeden photographs by Pacifico Palumbo
In 2019 I wanted to see what was happening with Wilhelm von Gloeden on the Internet. I was surprised to discover just how many websites were created about his work and how many new books were written about him.
So in October of that year I began drawing more of his photographs. I have drawn 57 to date. I find each and every one to be very intriguing works of art, worthy to be drawn or painted.
Since I am the only person that I know of that has painted and drawn his photographs, I am going to create my own book, calling it "Wilhelm von Gloeden & Me, Artist Pacifico Palumbo."
You can purchase a copy of one or more of my drawings, below.
Pacifico Palumbo Original Paintings